The Mozart 100 is the title event at the Mozart 100 race weekend. The route takes runners on a loop from Salzburg to Wolfgansee, covering 108km and 4750m in elevation gain
The route heads out towards the Sillschlucht and is followed by a steady climb to Telfes, then begins the first steep climb as the route heads to Mutterer Alm. The route then takes runners through tricky downhill towards Birgitz, it then passes through Inntal where runners will have already run the classic marathon distance before climbing up the lower levels of the Nordkette. An undulating section of the route along the Nordkette is challenging and will test you, but runners will be able to get their drop bags at Höttinger bild. The route continues along the Nordkette passing the Umbrüggler Alm, Thaur Castle Ruins and Romedius Church. The route then heads down and off the Nordkette towards Hall, for some flat kilometers, before a challenging climb to the Herzsee. Then the route begins to get more technical along the Rinner Alm, across the Almenweg to the Sistranser Alm. The route then continues climbing as it heads up to 2100m at the Zirbenweg from where you will have a great view of Innsbruck. After the tough climb the route is mainly downhill from here, it is tricky in parts and will require energy and focus, passing the "Patscherkofel Bahn" before a steep descent through the Ullwald and then onto the Lanser forest before the finish line at Olympiaworld Innsbruck.
This years edition is slightly different than usual to comply with COVID-19 regulations. Check the Mozart 100 website more info.
Next edition of the Mozart 100: 18/06/2022 at 05:00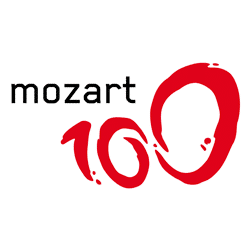 Check out the Mozart 100 website for more information and how to register for the race. Alternatively, head back to the race calendar to find more trail races in Austria.